ESCR-Net: Webinar Series on Economic Policy & Human Rights
Webinar Series on Economic Policy & Human Rights
Privatization & Public-Private Partnerships, Sept 28
Infrastructure, Energy & Extractives, Oct 5
This Wednesday, September 28, please join us for the second Webinar on Privatization & Public-Private Partnerships, with opening presentations by Tessa Khan (Climate Litigation Network), Salima Namusobya (Initiative for Social and Economic Rights) and Sylvain Aubry (Global Initiative for Economic, Social and Cultural Rights).
You can join this second webinar here: https://event.voiceboxer.com/event/ubrehv/login.
This will work best with a Firefox, Chrome or Opera browser on a fixed computer, ideally plugged into internet (versus wireless). If you have problems connecting, please visit the Voiceboxer check page and support page.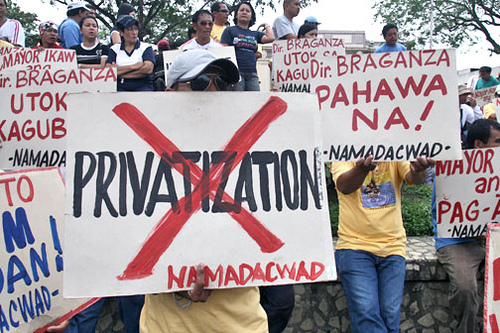 Other webinars on Ecomic Policy include: Trade & Investment (Sept 22) and Infrastructure, Energy & Extractives (Oct 5).
All webinars will take place at the following time, depending on time zones: 9am (Mexico); 10am (Eastern USA); 11am (Argentina/Brazil); 3pm (Nigeria/UK); 4pm (Egypt/ Switzerland); 5pm (Uganda/Lebanon); 7:30pm (Sri Lanka); 9pm (Thailand); 10pm (Philippines)
Webinars will include simultaneous interpretation in Arabic, English and Spanish, and will last approximately one hour.  Dialogues will explore relevant member work, emerging challenges and openings for collective action.
To register interest in the third webinar, please email: info@escr-net.org, one week before the webinar begins. Please put the name of the webinar in the title of the email.
For a Briefing Note on Privatization & Public-Private Partnerships, please see here. An Analysis Report on Economic Policy & Human Rights Activities of ESCR-Net Members and Partners is available here.
Additional resources are available at: www.escr-net.org/EconomicPolicy
ESCR-Net